Dulce Lina '19
"The best part of service learning for me has been the relationships I've built with the people I'm visiting."
Dulce Lina had limited experience with community service before enrolling in Contemporary Social Problems (SOC-131) her second semester at Middlesex College. After learning that she had the option to complete 15 hours of service for a class assignment, Dulce was eager to get started. "I was excited about service learning, especially after hearing our site options," she says. Dulce ultimately decided to complete her hours at the Elizabeth Contract Detention Facility, meeting with undocumented immigrant detainees during weekly visiting hours. Dulce's main role as a volunteer is to spend time with detainees who are often held for long periods of time awaiting trial or deportation. Volunteers like Dulce offer a reprieve from life inside the detention center by way of a friendly face and conversation. Of her experience Dulce says, "it's been really great, I love going there."
As a Pre-Social Work major, Dulce feels her service has given her hands-on experience in her field of study, specifically communicating with people going through difficult times. Dulce recommends students take service learning courses because they have the ability to "change your mind completely and offer experiences that enhance what we learn in class."
Dulce will graduate in spring of 2019 and plans to transfer to a four-year institution to continue her studies in Social Work.
---
Alexander Lewis '19
"I hope service learning courses will inspire students to take action and volunteer in their local communities."
Alexander Lewis is no stranger to social issues. At the age of 20, Alexander found himself estranged from his parents and without a place to live. With all of his belongings in one big suitcase, Alexander bounced between friends' houses, acquaintances' homes, abandoned buildings, and the street. He was homeless for months. During this time, Alexander slept in the 24-hour Dunkin Donuts in Highland Park whenever possible. Fast-forward to the present, and Alexander is no longer homeless and is studying Liberal Arts at Middlesex College. He enrolled in Contemporary Social Problems (SOC131) during the Spring 2018 semester and completed his service hours at The Table, a homeless outreach program organized by the Reformed Church of Highland Park. In a little over decade since experiencing homelessness himself, Alexander is giving back directly to local homeless communities. As a volunteer with The Table, he prepares large meals and serves them to the homeless in New Brunswick. Through this work, he has had the opportunity to connect with individuals whose situations are often similar to his own past experience. Of his service learning experience, Alexander has come to realize that "society needs to do more as a whole" to support those in need. Alexander believes students taking service learning courses will "benefit from seeing how what they learn in the classroom applies to the real world."
Alexander is a second-year student majoring in Liberal Arts General. He plans on studying Journalism at a four-year institution after graduation and intends to pursue a career in videogame journalism.
---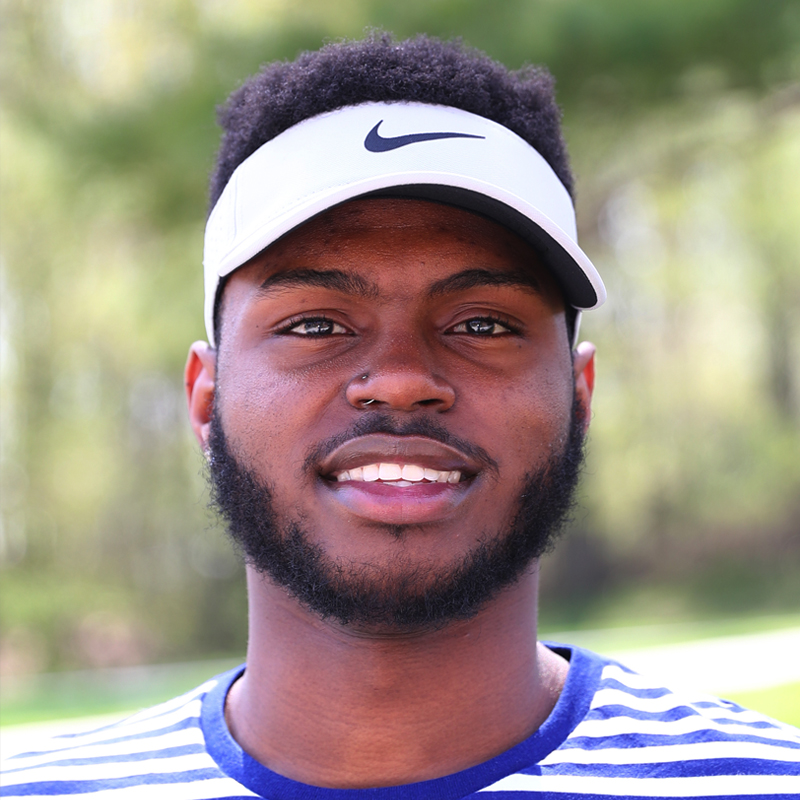 Amir Wright '19
"This experience has opened my eyes and helped me understand how others view the world."
After learning about the service requirements for his Spring 2018 Contemporary Social Problems course, Amir Wright knew he wanted to do things a little differently than the majority of his classmates. Rather than select one of the service sites offered to the class, Amir specially requested to work with A Seat at the Table. This student-led initiative provides an open space for students from the Highland Park High School to express their thoughts and concerns about their experiences with discrimination. "I wanted to do something that would impact where I'm from," Amir said. As a lifelong resident of Highland Park, he describes the town as "diverse but not inclusive," and recognized that many marginalized students feel they do not have a voice in their own community. During his senior year of high school Amir, along with some of his peers and teachers, founded A Seat at the Table as a place for students to discuss and tackle these hard issues. Amir planned to continue working with A Seat at the Table throughout his college years, and knew this site would be a perfect fit for the service component of his course. As a volunteer with A Seat at the Table, Amir facilitates bi-weekly community meetings, represents the group at Board of Education meetings, and helps implement action items posed by members. Most recently, he helped establish designated space in the high school for Muslim students to pray. In regards to his coursework, Amir says his service has allowed him to better understand the institutional nature of social problems. In terms of the future of A Seat at the Table, he says "I just hope we can push forward and create a loving environment for everyone."
Amir is in his second semester at Middlesex College studying Communications. He plans to transfer to a 4-year institution after completing his Associate's Degree, where he will continue to study Communications with a specific focus in radio. His goal is to become a radio personality.
---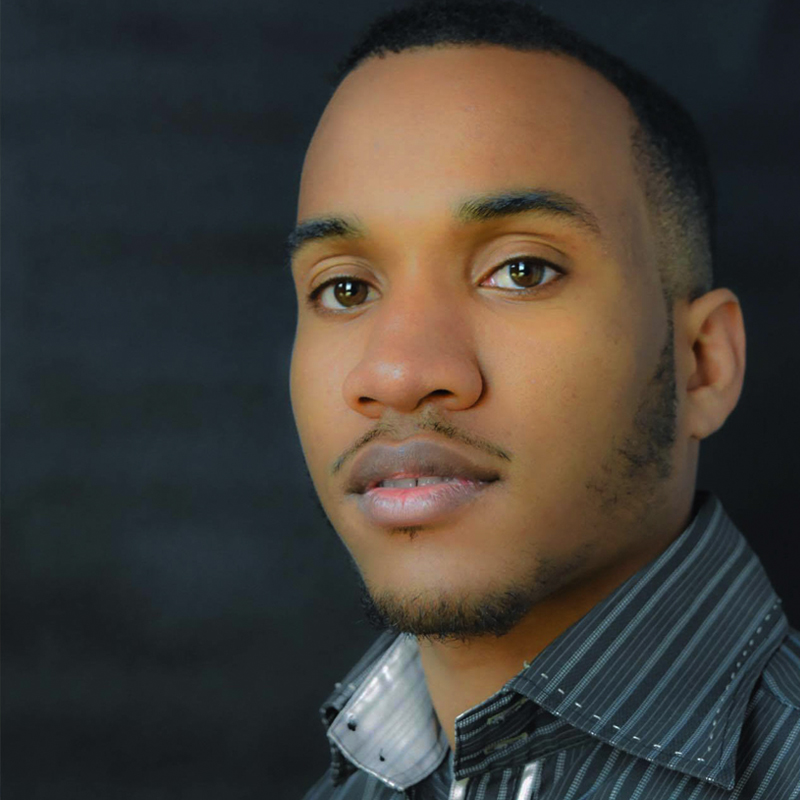 Abraham Saint-Vil '19
"For those few hours, that little time, I felt like I was making a difference for someone."
When it comes to taking on a challenge, Abraham Saint-Vil's believes you're either all in or you're all out. Despite his go-getter attitude, Abraham's first thoughts after learning he would be completing 15 hours of community service for his English Composition (ENG121) course last spring semester were not positive ones. "I remember thinking, 'man, I'm so busy and now I have to do this too.'" Despite his apprehension, Abraham decided to complete his service hours at the Salvation Army homeless shelter and soup kitchen in Perth Amboy. His first shift was spent cleaning and washing dishes but left him feeling great about the service he was offering the community. True to his motto, Abraham decided to go "all in" and dedicate himself completely to his service work. Following his first visit to the shelter, he decided he was ready to take on bigger responsibilities at his site, including cooking a full-course chicken dinner from start to finish for all of the residents in the shelter. Abraham's service experience had a lasting impact on him, and he continues to work with the homeless and uses his skills in content creation and media to develop projects raising awareness of the issue of homelessness. "Service learning helped change my perspective on the homeless," he said. Abraham believes service learning will help students challenge their beliefs and get in touch with their humanity.
Abraham is a second-year student studying Computer Science. His ultimate goal is to help develop and built new technology in his home nation of Haiti.