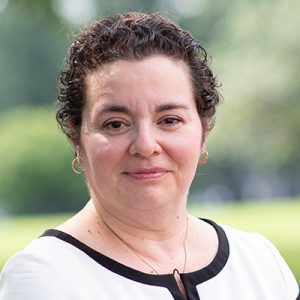 Ana Caquias
Biography
Ana has served as the alumni representative to the Board of Trustees since July 2021.
Advocacy work has loomed large in her life. Raised by a single mom and growing up in public housing, Ana has advocated for marginalized and vulnerable individuals within her community and has volunteered with various religious and nonprofit organizations that address the systemic harms suffered by low-income individuals and families.
Additionally, she works as a pro bono coordinator for the Newark-based law firm McCarter & English, LLP, helping to recruit and support the firm's attorneys who participate in the pro bono program. She also serves as a language interpreter and translator for both the firm and its clients. In 2018, Ana was part of a of a legal team that traveled to Georgia to assist detained, undocumented individuals with their efforts in seeking immigration relief.
She is pursuing a bachelor's in Liberal Arts/Liberal Studies at Thomas Edison State University and plans to attend law school.